Tips For Hiring a New Jersey Moving Company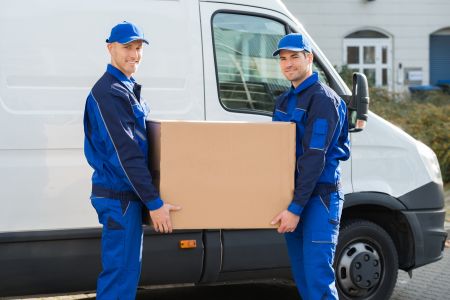 Moving is a stressful time. But you can make it easier on yourself and your family by following these tips to make sure you're hiring a reputable New Jersey moving company.
Inventory and Walk-Through
A quality moving company will require an in-home consultation to help plan your move. They'll need to know which items you're taking, what you're giving away, and what you're moving by yourself. The movers will ask questions and take an inventory. They'll need to look at any storage space you may have, such as a shed, the garage, etc. Anything that needs to be moved will be covered during this consultation.
This is an essential step, so they know how many movers will be required on the day of the move. Make sure the estimate seems accurate - this will make your moving day a lot simpler.
Check for Licenses and Insurance
This is especially important if you're moving over state lines as these types of moves fall under the federal regulations for moving items over state lines. Ask your moving company about their licenses and insurance to make sure your items are covered during the move.
We're fully licensed by the Federal Motor Carrier Safety Administration (FMCSA) - USDOT# 3024328, and New Jersey Consumer Affairs (NJCA) LIC# 39PM00120600.
Ask Questions
Make sure you know all the details of the contract you're signing. Double-check the pickup and drop-off dates to make sure they work with your schedule. This is especially important for interstate moves where you'll be driving across the country.
Don't worry about making the moving company wait while you look over the contract - it's vital that you know what you're signing before they get started on your move.