Packing Tips for the DIY Packer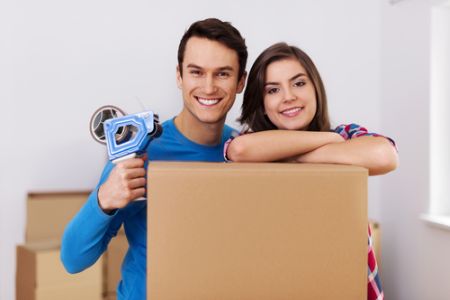 Moving day will arrive before you know it. The trick is to plan ahead to keep the packing as simple as possible. One thing many homeowners forget about is the boxes. It takes a lot of time and material to pack up an entire house. You want to make sure you order extra - you can always return what you don't use!
If you're not sure where to begin, you're not alone. Many homeowners underestimate the amount of time packing their home will take. This is our list of top tips to keep the packing process simple - less stress means a better move!
Order Extra Boxes
Before you even start packing, get all the boxes you think you'll need. Borrow boxes from friends and family members - whatever you need to do. Just make sure you have more than you need. It's better to have more and have to return some or give them back unused. It's always harder to find boxes at the last minute if you realize you underestimated the number you needed.
Before you purchase anything, think critically about the items you have in your home. Make sure to buy a variety of box sizes so you can pack more substantial items like books, dishes, and decor without worrying about dropping the boxes as you carry them.
Use Boxes of All Sizes
While it might be tempting to throw as much as possible in the largest size boxes you can find, it's not always a great idea. If you have a lot of heavy items like books, they'll need to be packed into smaller boxes to make them easier to carry.
Don't forget to pick up a few wardrobe boxes to make packing your clothes easier, too! These boxes are often overlooked but can be a huge benefit.
Keep Fragile Items Safe
Every home has some fragile items. Whether it's your kitchen's dishes or the delicate decorations you keep in the living room. You'll need to take extra care with these items to keep them safe as things might get bumped around during the moving process.
Keep your fragile items grouped and labeled, so your moving company will know which boxes need to be handled with care. Make sure to wrap each piece individually in packing paper to keep them safe.
If you'd rather have the packing handled by a professional, schedule your in-home consultation for our packing services today. We'll work around your schedule to make sure your move is as simple for you as possible.